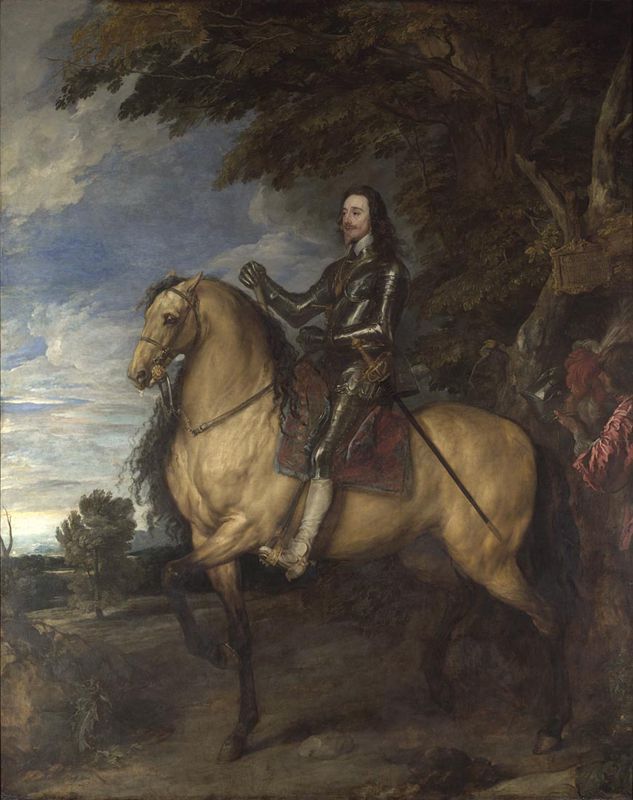 Equestrian Portrait of Charles I
The national gallery in London has many a painting of horses but this one that had caught my eye many a time.
In 1625, King Charles I (1600 - 1649) succeeded his father James I as king of Great Britain and Ireland. Van Dyck became his court painter in 1632, and created images of him which expressed the king's belief in his divine right to govern.

This portrait probably dates from the later years of Van Dyck's English period, about 1637, not long before the outbreak of the Civil War which led to the king's execution in 1649.

The Gallery's picture shows Charles I wearing the medallion of a Garter Sovereign, riding as if at the head of his knights. He is dressed in armour and holding a commander's baton.
The magnificent horse, and the subdued but rich colours of the saddlecloth, landscape and the page holding the helmet complement the elegance of the rider.