Scenes from the Lives of the Virgin and other Saints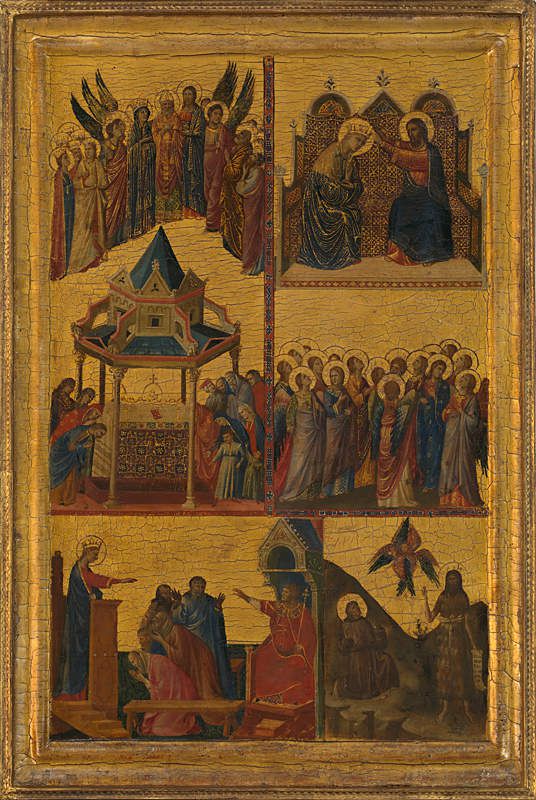 In the times before television and newspapers it was displayed in the church the once prominent scene of entertainment,
Music, paintings. story-telling and the narration depicted colourfully so as to explain the bible to a mostly illiterate populus.
Nowadays it can be seen in London.
Hanging in the National Gallery.
Just off Leciester Square a modern place of entertainment.