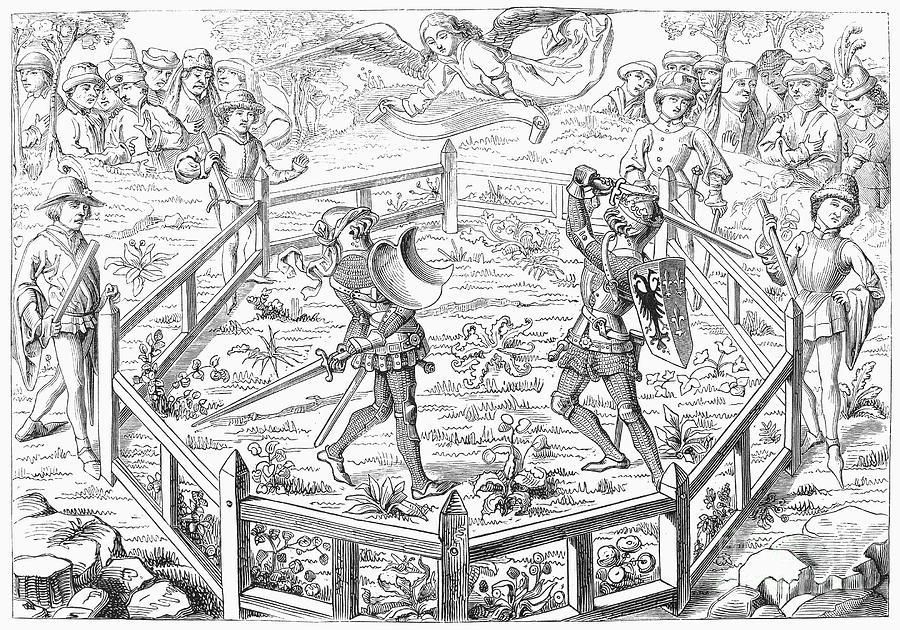 Ordeal by Combat
This was introduced by the Normans.
A noble had to fight the man was accused him.
Both men had shields and special axes; they might fight all day until cried "Craven" - then he was put to death.
Sometimes a noble got a champion to fight for him.