Bethlehem
A hotel in Bethlehem.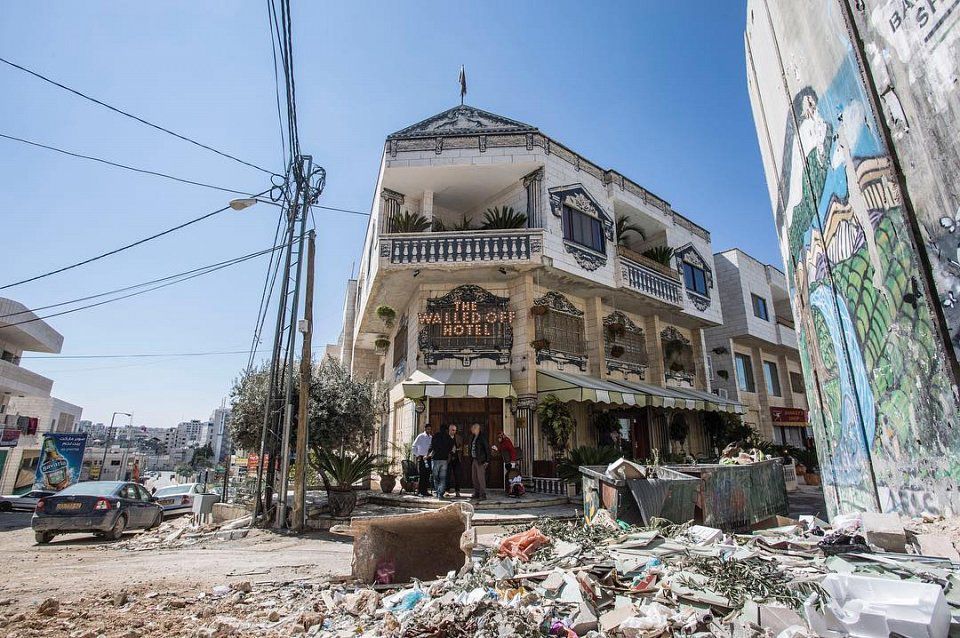 Not a Waldorf Hotel, but a Walled Off Hotel.
A wonderful Hotel filled with Art and History.
A museum within to explain the divided wall.
Wonderful, showing Trump - how walls stilmulate.
Banksy has not only left his paintings on the wall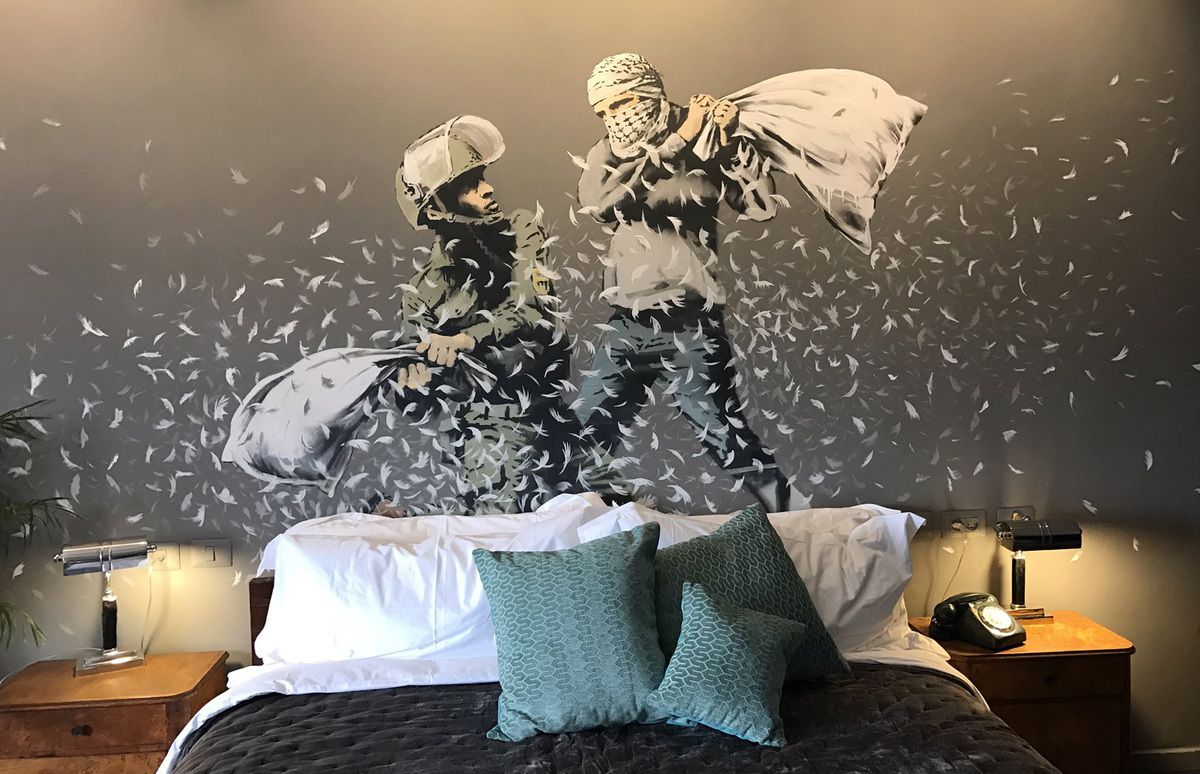 He has also decorated some of the Hotel rooms.
The hotel comes from Britain's colonial period.