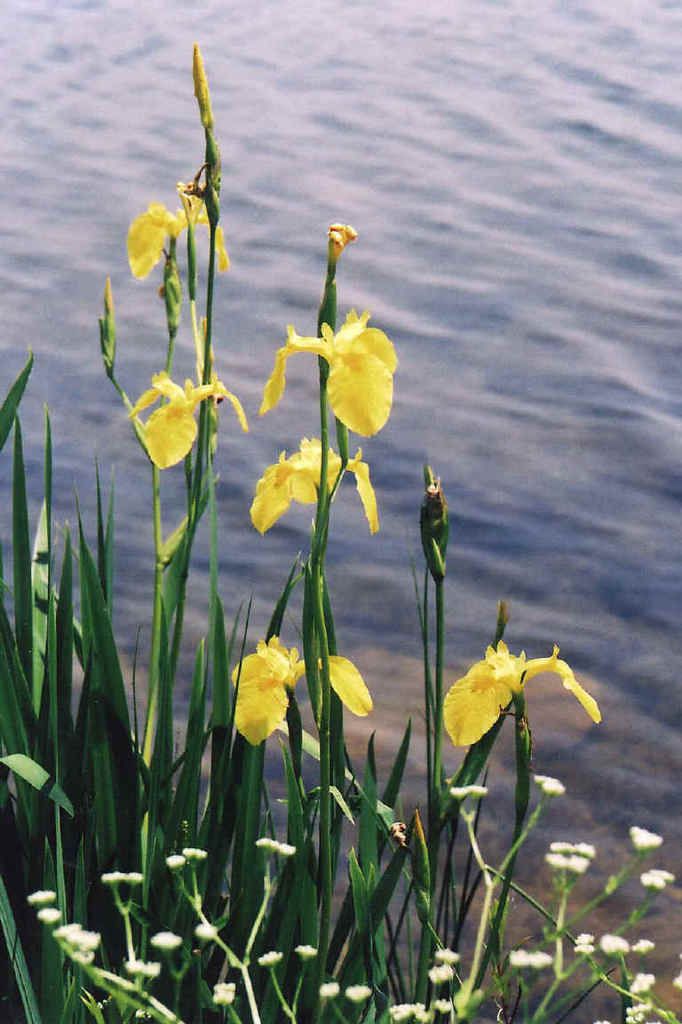 Summer
A yellow Iris by the edge of the river is in early blossom, some buds opened and others opening.
The flower has only three petals; what look like inner petals are really stigmas that fold back,covering the stamens.
Those plants spread by their creeping roots; their orange seeds can, when ripe, be ground up and used as a substitute for coffee.