Chaucer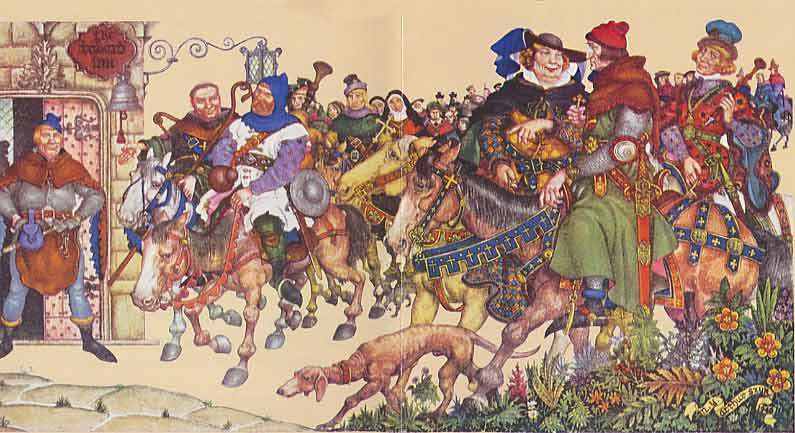 Geoffrey Chaucer wrote down the stories which some pilgrims told on the way to St. Thomas a Beckett's Tomb.
They are called The Canterbury Tales.
Jounrneys were slow and dangerous, because of robbers.
Travellers stayed the night at inns,, which had a bunch of holly outside for a sign.
It took two or three days to go from London to Canterbury.