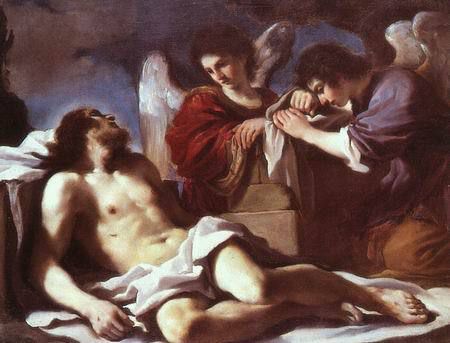 Giovanni Francesco Barbieri (aka -Guercino) was a painter that I knew from of his paintings that hang in National Gallery, London.
But when I was asked about weeping angels I immediately thought of him.
This painting of distraught angels is touching and many a time I rushed past it as it would make me as sad as those angels.