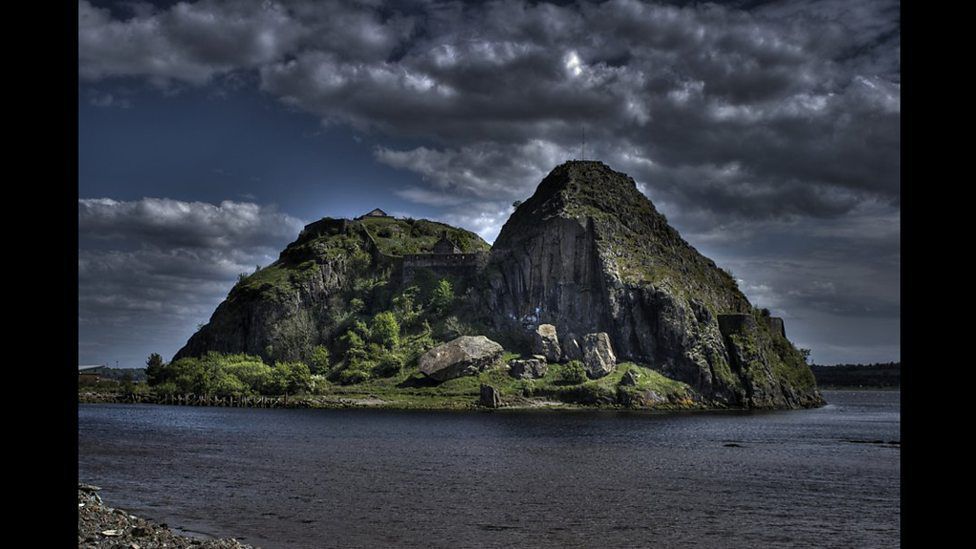 Dumbarton Castle
Dumbarton Castle is the most ancient continuously fortified place in the British Isles. Dùn Breatainn means 'fortress of the Britains'.
Records of a 'rex Alo Cluathe', or king of Dumbarton Rock, go back at least as far as 7th century Irish chronicles. There are even earlier references in the lives of St Columba and St Patrick. In all probability there was already a settlement here during the Roman occupation and the building of the Antonine Wall nearby. It was capital of the independent British kingdom of Strathclyde before becoming part of the kingdom of the Scots. It has fallen only twice, for a few days to a combined force of Picts and Northumbrians in 756 and to a Norse Viking siege in 870.
During the middle ages it became an important royal fortress but little remains of this early or medieval history. Because of its strength and strategic position control was hotly contested in the many power struggles which characterise 14th to 16th century Scottish history. The present Castle contains 17th and 18th century buildings - sites for gun batteries, a magazine for ammunition, a prison reputedly used for French prisoners during the Napoleonic Wars, and the Georgian governor's house. During the later 17th and 18th century there were threats of a Jacobite uprising and French invasion to underline its strategic importance. It was garrisoned right up until the Second World War but the restrictions of the site, squeezed between White Tower Crag and the Beak, made it difficult to adapt to modern military needs.