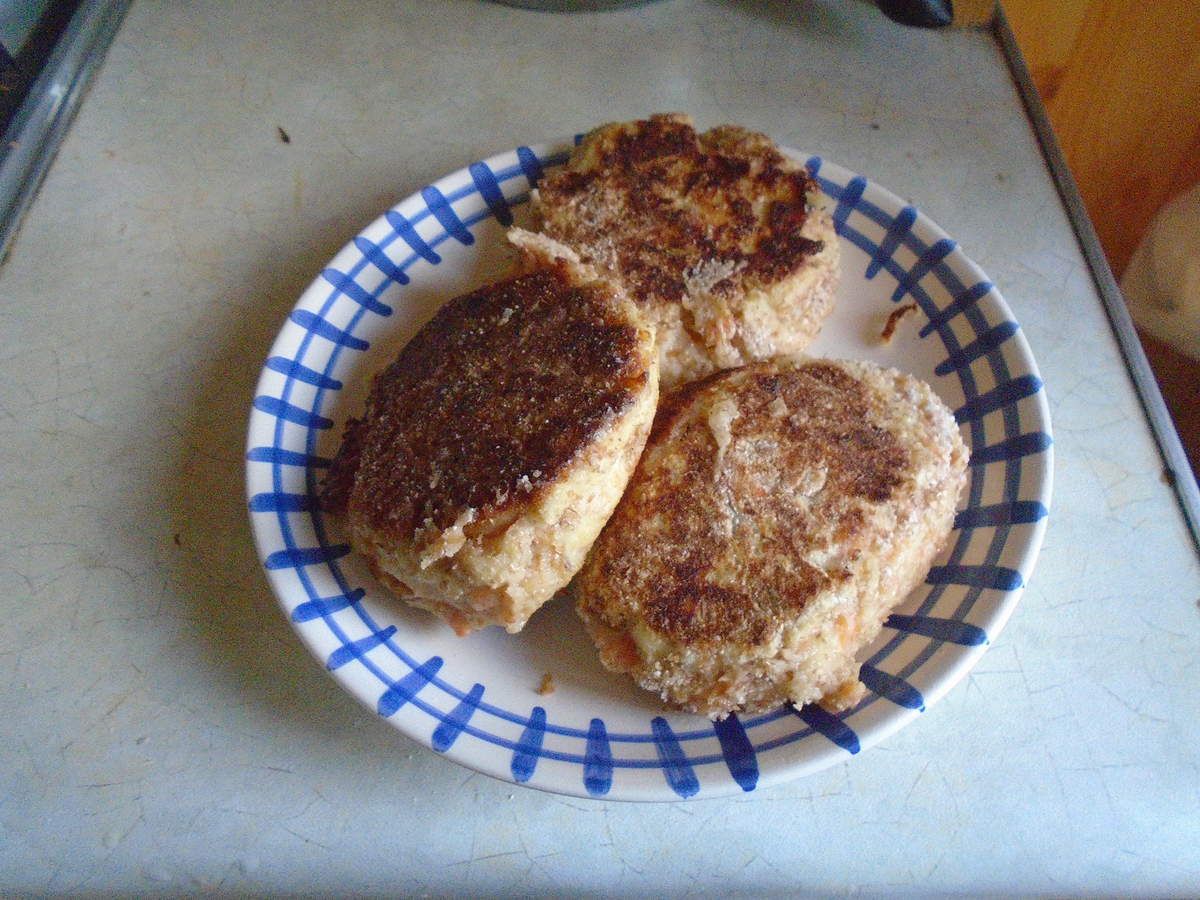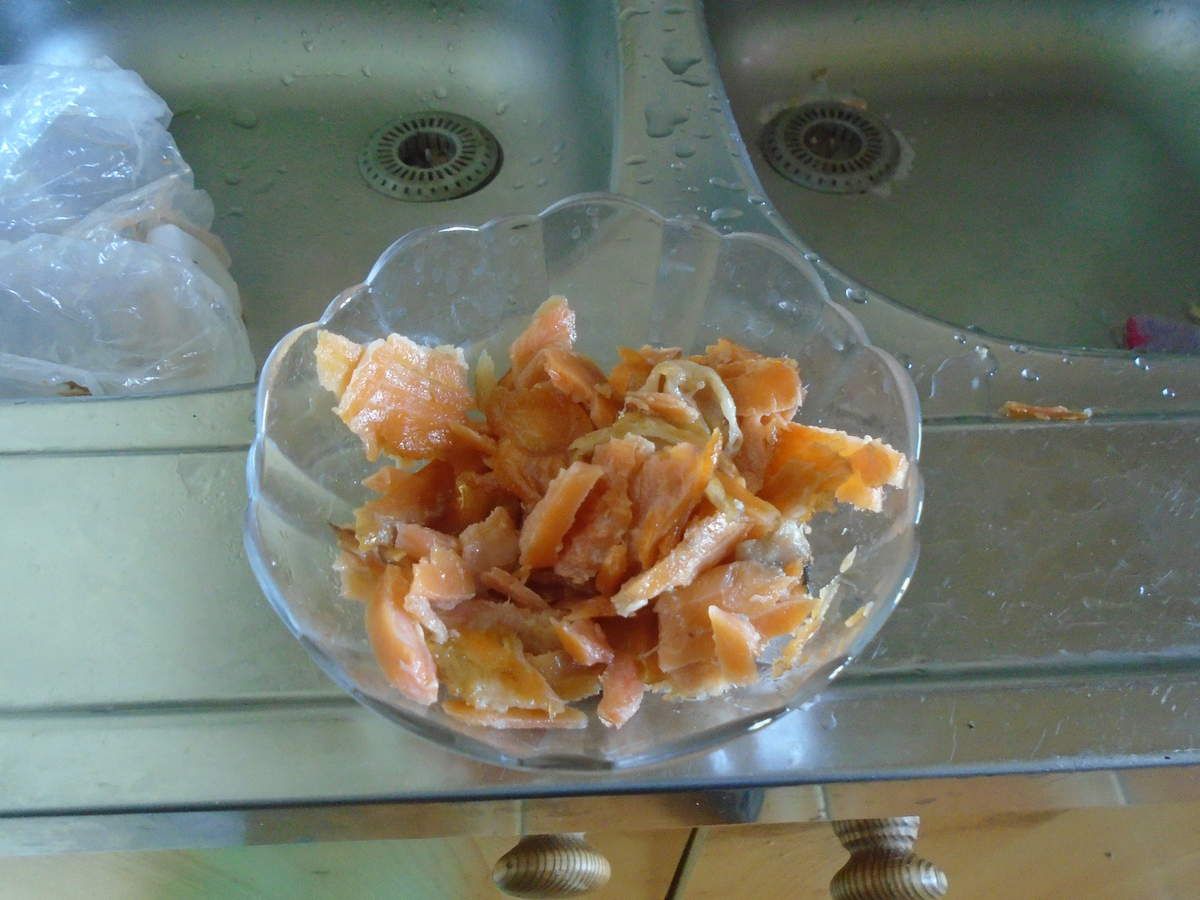 I took a fish skeleton and boned the meat off it.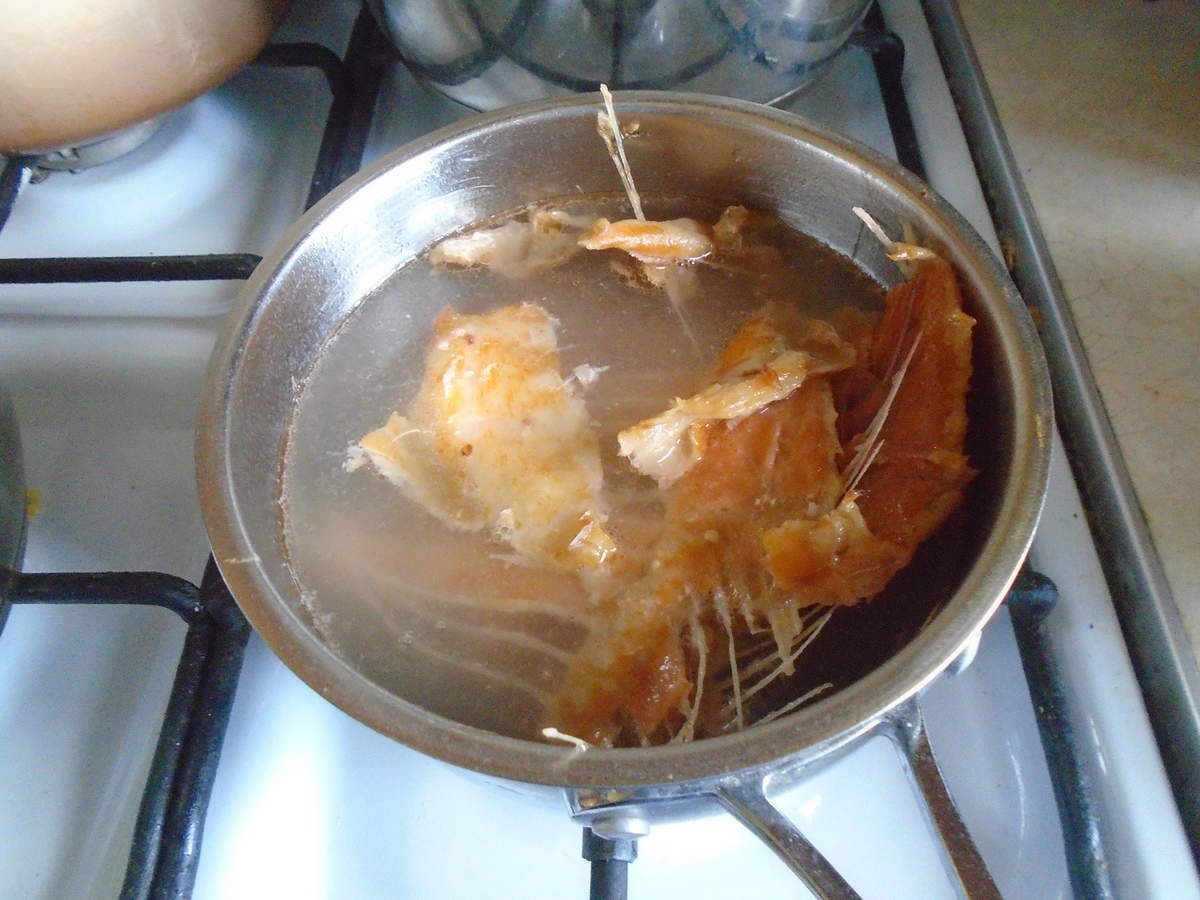 then boiled remaining carcass to make a soup
I took four small potatos. peeled and boiled them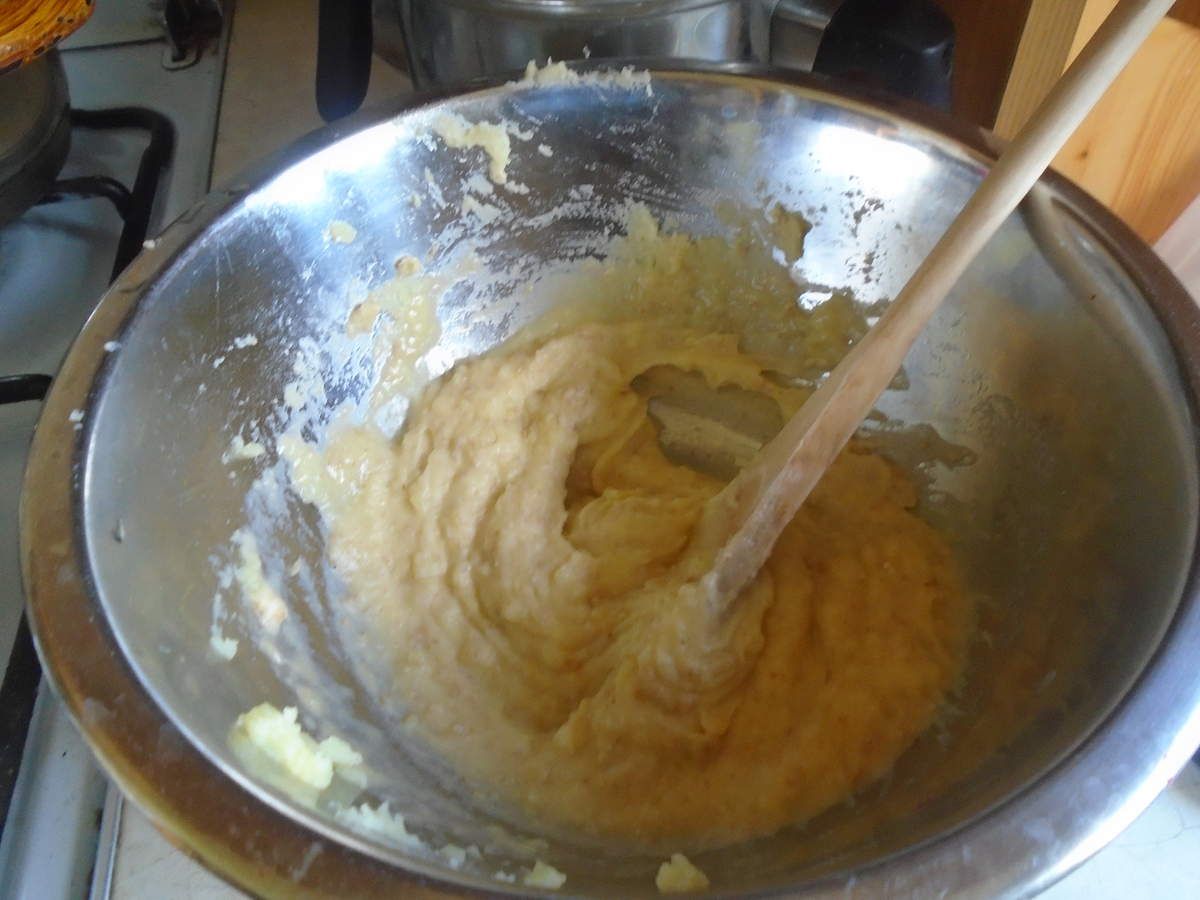 then mashed the potatos with a knob of butter.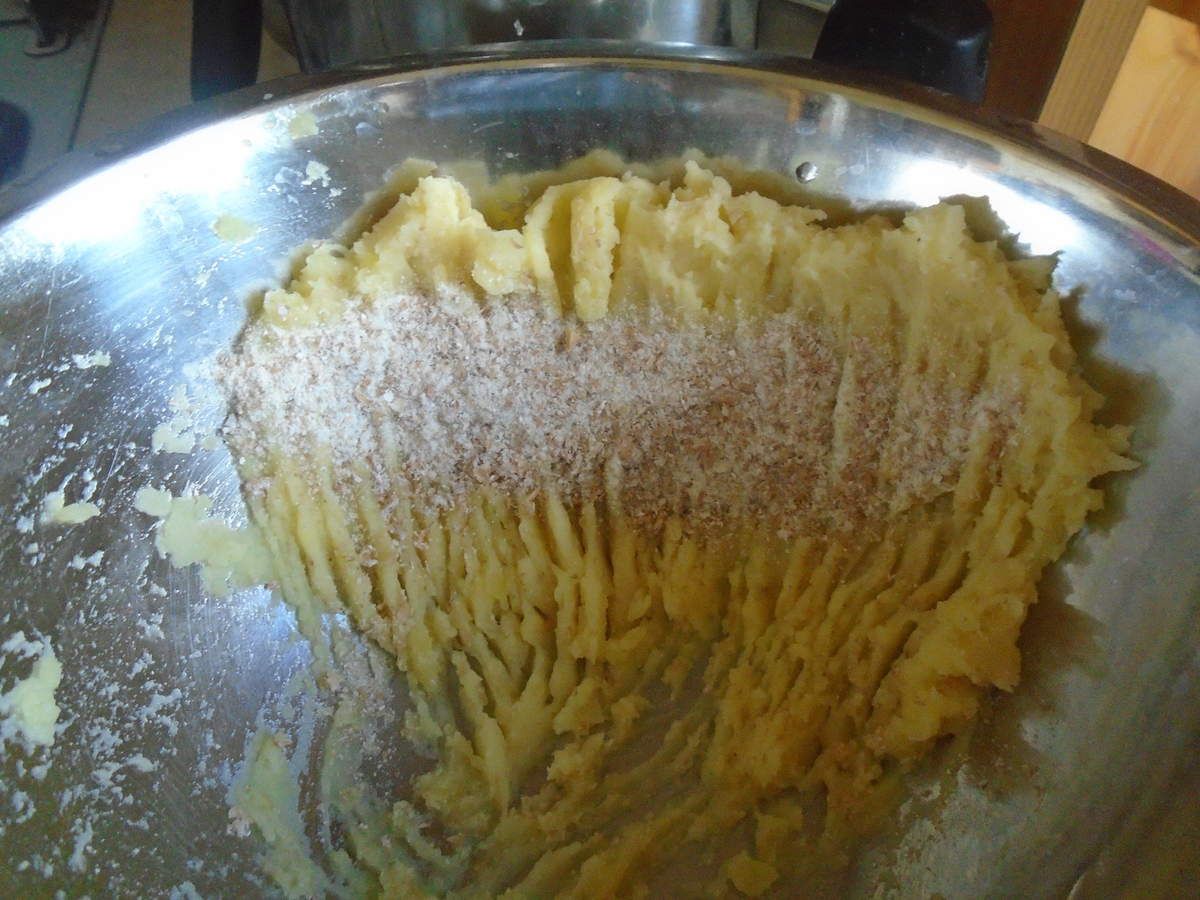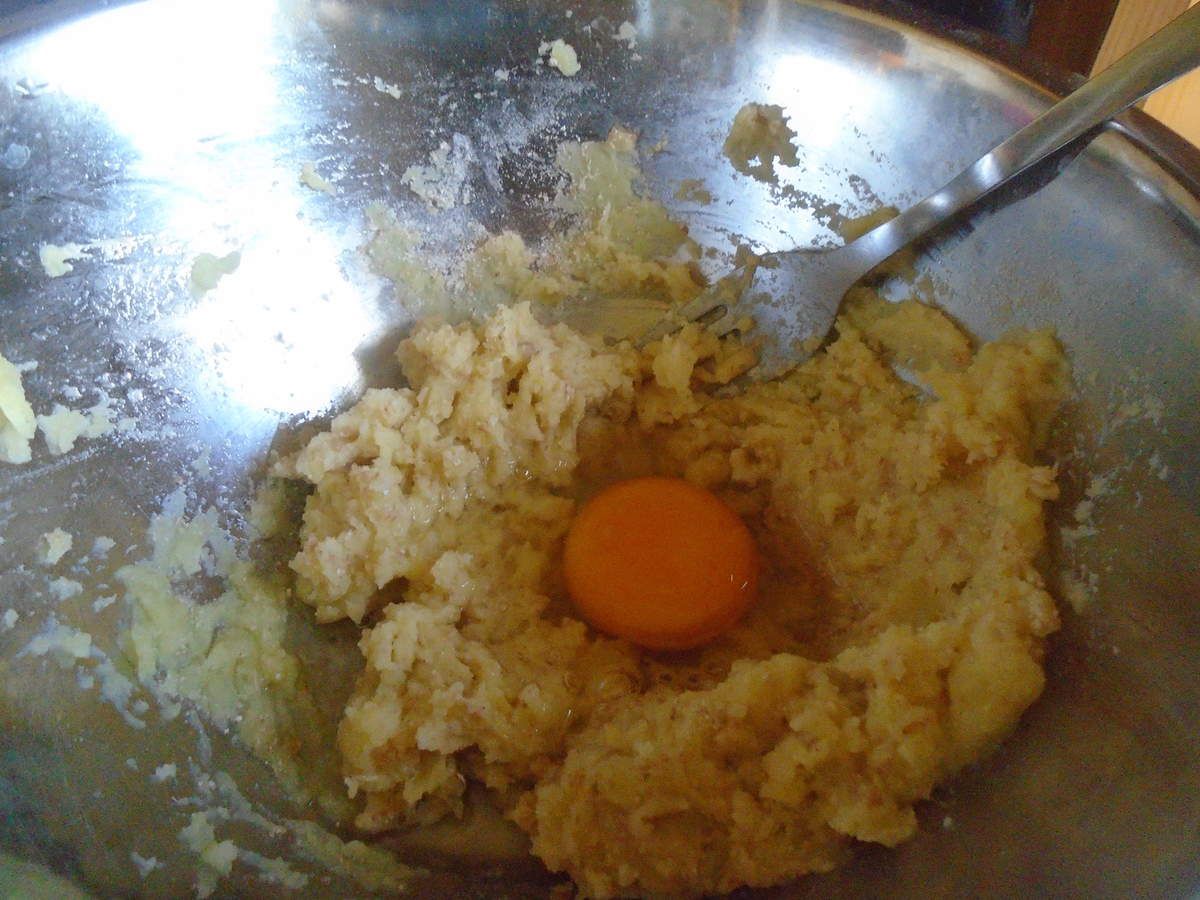 Added a handful of flour and an egg and stirred well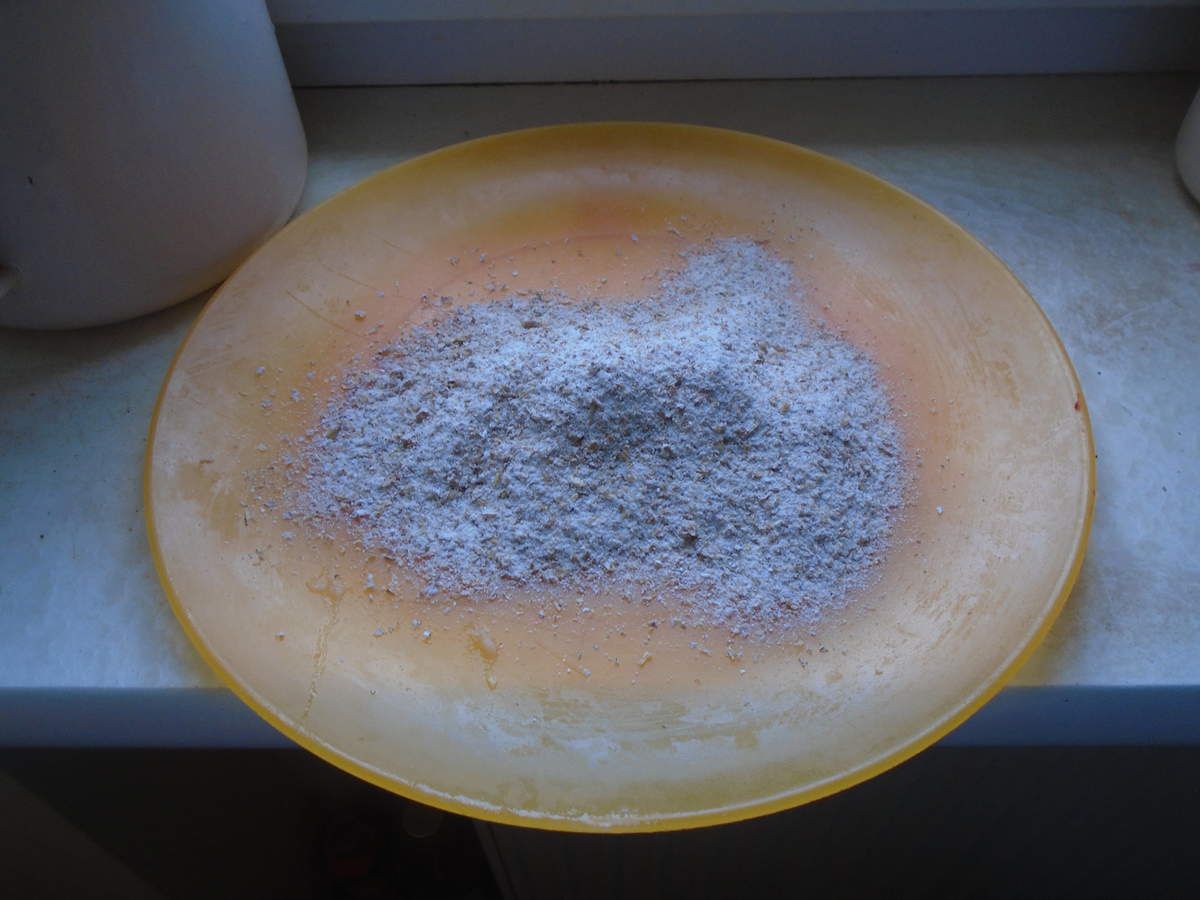 Then I took a plate and poured some flour onto it
then I made three balls out of the mixture by hand
then placed the balls onto the flour on the plate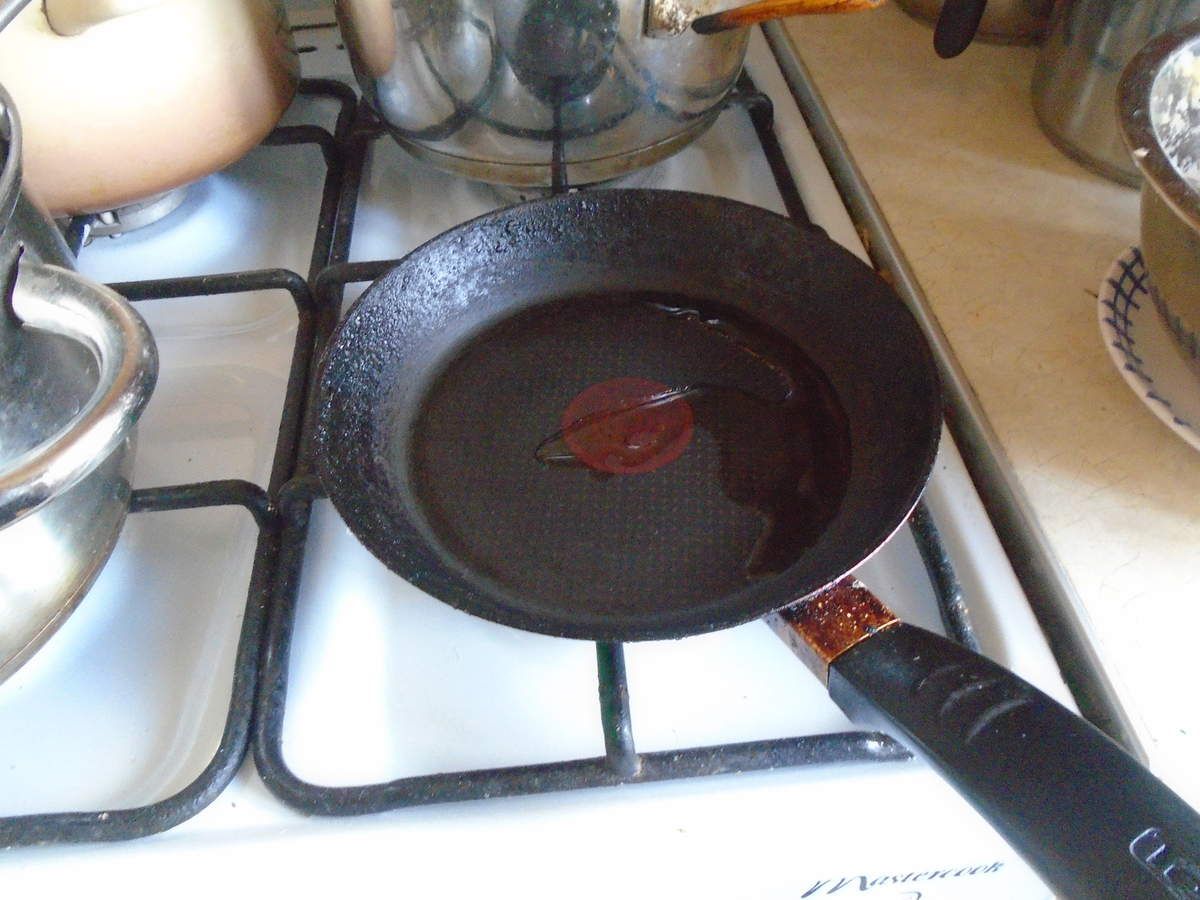 then I placed then carefully into a frying pan.
The frying pan had some Olive oil and I had then vey hot.
Then I reduced the heat.
After about five minutes I turned them over and had the other side cooking for about the same time .
I removed all the bones and fish from the soup.
the bones and skin I discarded into the waste bowl.
the remaing fish I added to the all the flour which had remained on the plate
added an egg stirred and then cooked in the frying pan.
The Salmon potato cakes were lovely and the fish soup delicious.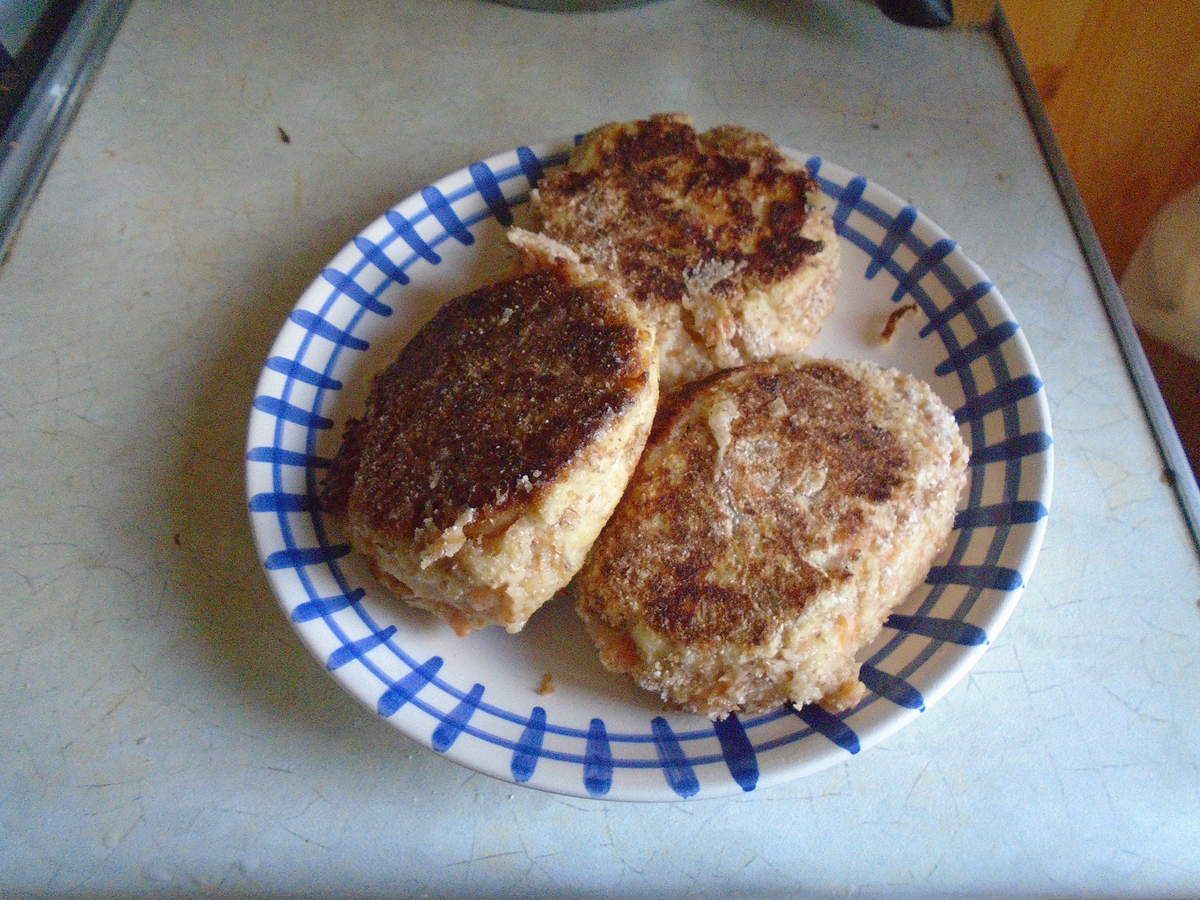 It does not cost much to eat like a king or a queen