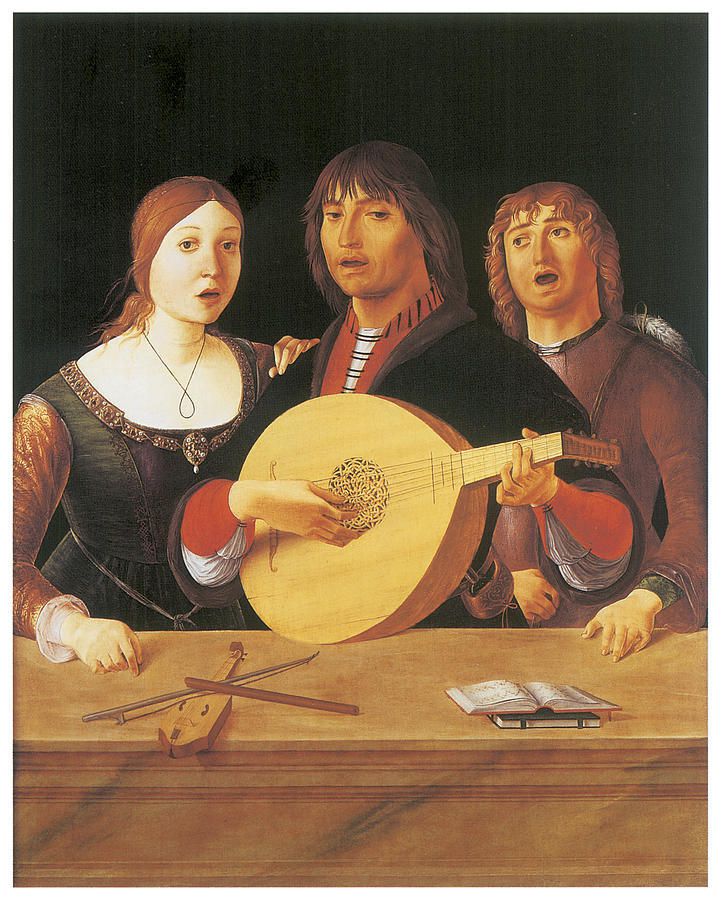 A concert
Culture of music was so alive during the Middle Ages.
When I looked at this painting in the National Gallery, I would compare their clothes with the many international visitors that passed me by, as I sat on the red leather couch.
Many years later I saw the wooden instument in a Dresden Museum and harked back to this painting.