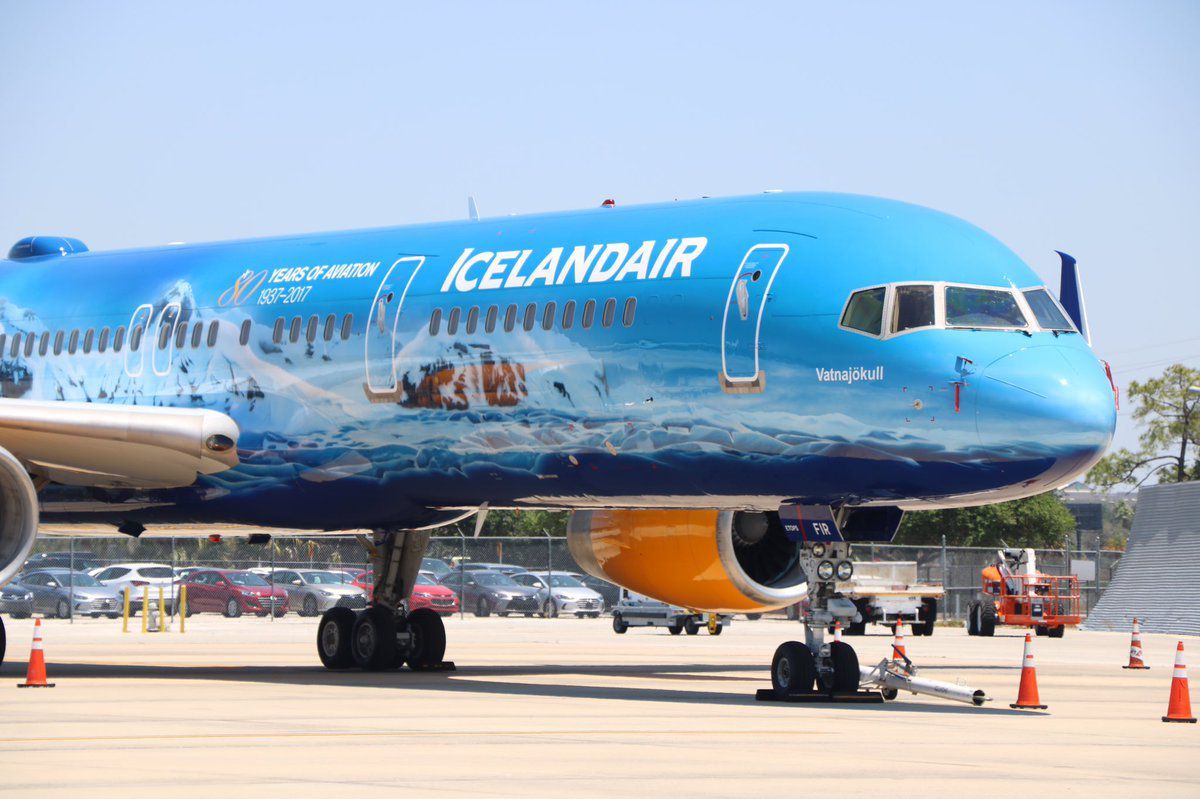 An iceberg has been painted on a plane
A hand-painted, glacier-themed plane
The Vatnajokull glacier-themed aircraft as part of celebrations to mark its 80th anniversary this year.
The plane has been spray-painted by hand by a team of artists who took 24 days and used 195 litres of paint to create the image of the glacier on the exterior of the aircraft.
All Icelandair planes are named after volcanoes.