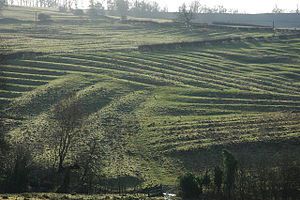 How the people lived during the Norman times.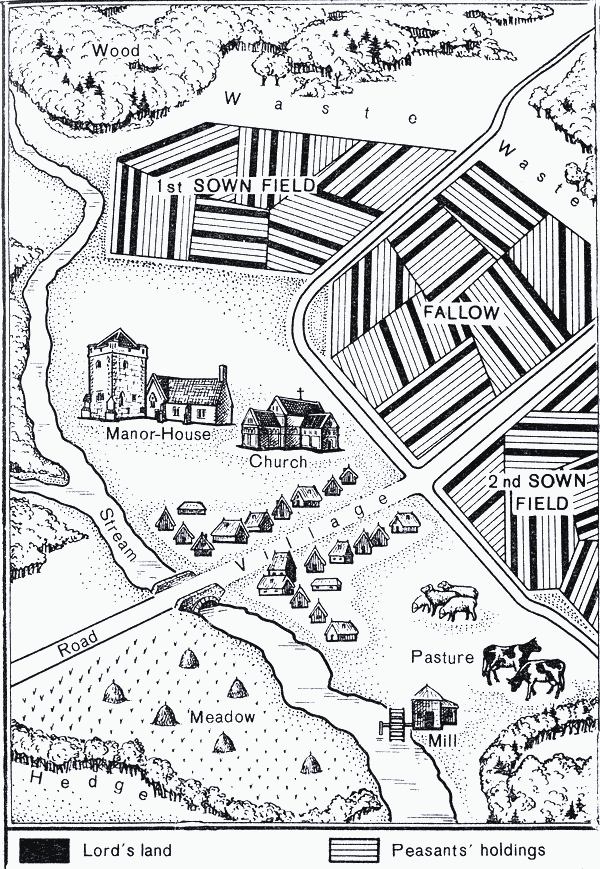 Most manors during the Norman times had three large fields, one growing wheat, one barley and one resting (lying fallow).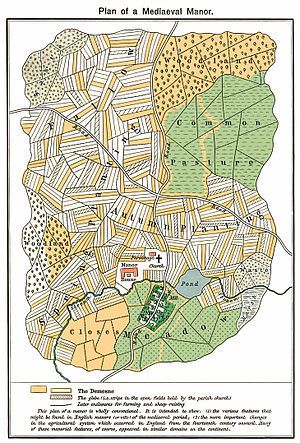 In the wheat and barley fields there would also be some oats, rye, beans and peas.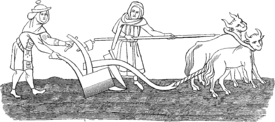 Each field was shared out into strips of land, with little grass paths between.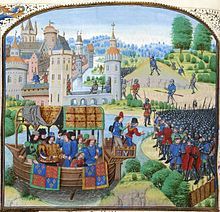 This meant that everyone had a share of good and bad land.