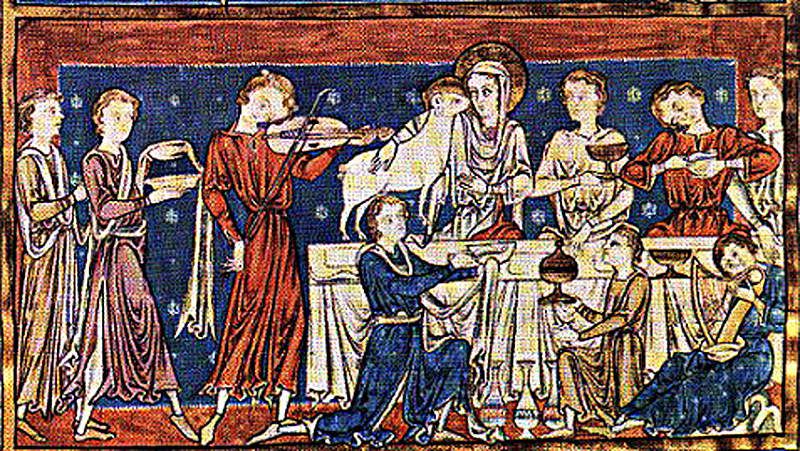 In the Norman house the lord had his dinner at 10 o'clock in the morning and his supper about 6 o'clock.
His table stood higher than the rest. In the centre it had a large salt-cellar. Ordinary people sat lower down in the hall, "below the salt."
At the lord's table there was French wine to drink, as well as ale.
Glasses and goblets were now used for drinking.
There were plates, knives and spoons but no forks.
A page from another noble family waited on the lord and his guests.
Before and after dinner, he brought them a bowl of water and a napkin, so that they could wash their hands.
After dinner, the minstrels played and sang, and the jester made everyone laugh.