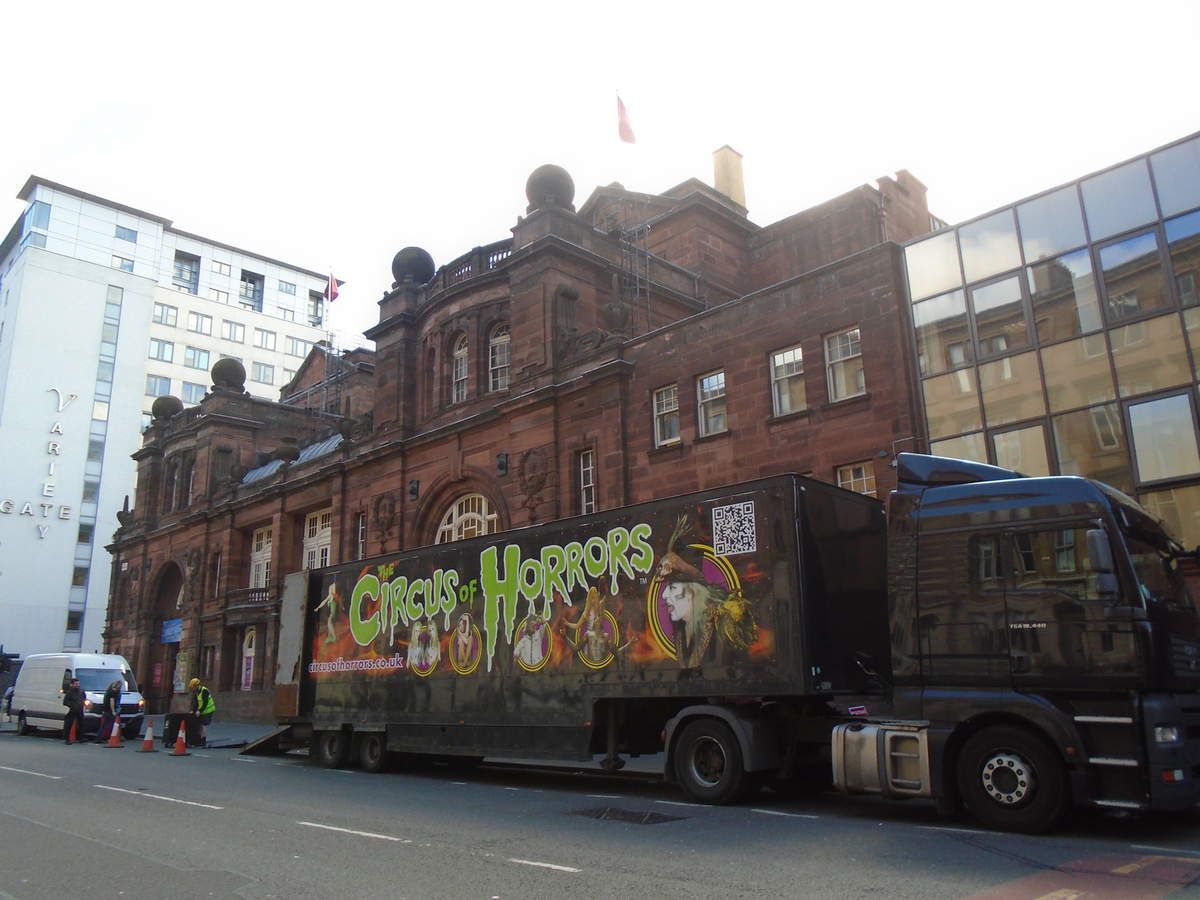 I was walking to the church when I saw this large delivery van uploading its theatrical goods inside the King's theatre.
Tempted to buy a ticket to see the show but was sadly told that it was sold out.
Lovely weather today and all is well on a marvellous meeting.